Press Release:
Saturday July 19th concert
@ Martyn House in Towne, Ellijay, GA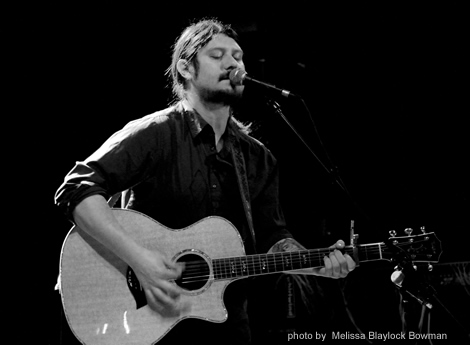 Martyn House in Towne, 131 N. Main St. Ellijay, GA, 30540
Show starts 7pm. Saturday July 19th.
$10. advance from www.TheMartynHouse.com $10. at thedoor
All ages welcome
Ryan Oyer On Saturday, July 19th, you'll hear one of Chattanooga's top performers up close in Ellijay's only intimate listening room. Though he's steeped in the British pop songwriting traditions of The Beatles & Oasis, Ryan Oyer is no imitator, he has an original & highly recognizable voice and writes the kind of songs which brings music listeners from all walks of life together... In an era when nearly every musical act has to fit into a category appealing to a narrow range of listeners Ryan has the kind of mass appeal that makes his music universally likeable, listenable and memorable.
"He has a voice I can listen to"..said a new fan at a recent concert.
Ryan Oyer has made such a solid impression on his home town fanbase that his audience can be heard singing along with him throughout the whole performance whenever he plays. Ryan has a style and a persona that makes an impact. You will remember his songs and You will want to get comfortable and settle in for the entire show once he starts performing.
Ryan is equally engaging in front of his full band, performing as a duo with string accompaniement or as a dynamic and solidly performing soloist.
This evening's solo performance will be presented as two sets divided by an intermission. Ryan's recorded music can be heard online at ryanoyer.bandcamp.com and lots more info is at www.RyanOyer.com

"Ryan Oyer is one of those names I've heard a thousand times... He must be one of the hardest-working men in show business—in Chattanooga anyway. I spent a long road trip listening to his discography and it occurred to me what a treat it is to discover something so worthwhile right here. There is nothing particularly unique about being a songwriter but writing a GOOD song is an altogether different matter, and good songwriters (like Ryan Oyer) are few and far between."
~Marc T. Michael for Chattanooga Pulse http://www.chattanoogapulse.com/music/singersongwriter-street-cred/

"I've been watching Ryan Oyer's development as a songwriter and front man for as long as he's been on Chattanooga's music landscape. One good way to guage a musician's effectiveness is by watching the reaction of their audience. Recently I'm noticing multiple audience members singing along with not just his older most familiar songs but with nearly all of them. Ryan's confidence, perseverance and constant experience performing in front of live audiences are the missing ingredients of many other talented singer-songwriters who fall by the wayside. Ryan Oyer is serious about coming here to entertain and You can expect to keep hearing Ryan Oyer's name wherever people are gathering to hear great live music.
~Robin Merritt
ArtFRONT Presentations
www.MySecretIdentity.org
Please feel free to contact me with any requests for more info. on this artist including interviews, demo CD's and hi-res photos for your publication.
~Robin Merritt