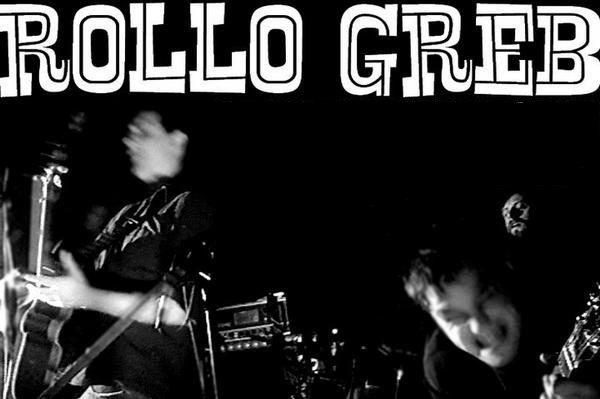 Rollo Greb Are four real musicians who converged in the heart of the middle Tennessee musical caldron. Melodic in the manner of Wilco, sophisticated in execution, with a bit more southern grit to add some abrasion to the soaring quality of their songwriting, Rollo Greb Found a home just 30 miles from Nashville. Focused around Middle Tennessee State University with its Recording Industry Management program, a magnet for aspiring musicians and musicologists, brothers Brian & Brandon Dempsey fused with the creative team of Harlan Smith and Cody Blaine (who together were formerly "Bent Symphony.") Rollo Greb creates a distinctive modern rock sound with nods to past American roots masters with primary emphasis on concrete songwriting, ambient aural textures, and an aggressive live performance. Rollo Greb is quickly developing a devoted fan base, winning the highly competitive Murfreesboro TN battle of the bands in June 2008, while self-producing their debut album. All accomplished musicians on their own, the members of Rollo Greb draw upon the bottom-lands of the Mississippi Delta and the stark but colorful resonance of Appalachia to bolster their creative process. The Dempsey brothers have their own genetically combined musical expertise. Brandon has served as sound technician for the Kings of Leon on their global tours and has worked closely with "The Features." Front Man and songwriter Brian Dempsey's vocal work levels out in the spectrum of some of the finest work that Bob Dylan ever did. Cody Blaine, an acomplished soloist has re-established the musical chemistry with his accomplice guitarist Harlan Smith who as teenagers both taught each other to play together as a band. Together these dedicated creative teams fused to form an excellent balance of raw power, tunesmiithing and stage presence. Wanderlust was the muse that propelled these individuals to their current destination. Rollo Greb is the vehicle that now captures their collective spirit.
Rollo Greb on tour
Delivers a 45-60 min. set. Immediately capturing even jaded barroom audiences' attention with their great song lines and powerful melodic hooks. For a true rock show experience they are for now available as an opener for established, professional rockers or as headliners for intimate to medium range establishments with highly discriminating audiences. An excellent choice if your audience has great musical taste. These are professional and dynamic young musicians who will be rapidly generating a following of appreciative concert goers for a long time to come.
Rollo Greb Bio's
Press Reviews
Rollo Greb emerged winners of the Yuengling Battle of the Bands at Bluesboro, playing the final round June 17 and taking home $1,000, a headlining show at Bluesboro, $1,000 of equipment at Concert Productions, and other prizes .Rollo Greb guitarist and vocalist Brian Dempsey said he feels it was a good experience. Though they earned their way into the semifinals by winning the Southern Rock round—one of several genre-themed nights that opened the battle—Dempsey doesn't believe they really fit the Southern Rock mold. " We all have our distinct influences, we all gravitate to the haunting vibe of Delta blues, Appalachian music, British rock and '90s-era rock as well, " We sometimes say we're like Bob Dylan fronting the Stooges." When asked about specific influences for the band, Dempsey said "Johnny Greenwood from Radiohead meets Johnny Winter." - Jamie Lovett, The Murfreesboro Pulse
The high quality of the vocal arrangements plus the underlying urge to rock very hard in a new regional tradition reminiscent of a much more melodic Black Diamond Heavies fortells the coming of what could be a new Tennessee rock phenomenon. Melodic in the manner of Wilco, and sophisticated in execution with a little bit of dirt and grit thrown in to add some abrasion to the skilled songwriting, this group could end up soaring through the neo-psychedelic haze and writing some very substantial and long lived music if they keep moving along this path. - Robin Merritt, ArtFront Publishing Chattanooga, TN

Stage Plot / Inputs
Rollo Greb is a 4 piece rock band with bass & electric guitar & amps , plus 1 acoustic/electric guitar with D.I. and a full drum kit. The band is vocal oriented and needs good balanced mixing for the lead center vocal and two backing vocalists who sometimes switch out leads so a good mix for three up front vocal mics is essential.

Booking, Publicity and Promotion Our publicist will be contacting all available entertainment media sources in each city and region where we book shows. Any additional press or radio sources in your area that You wish to provide us will be utilised as well. Please contact the address at left for booking inquiries, promotional info, interviews and demo recordings.